For confidence in clinical sales and advice:
Order pharmacy and medical practices name badges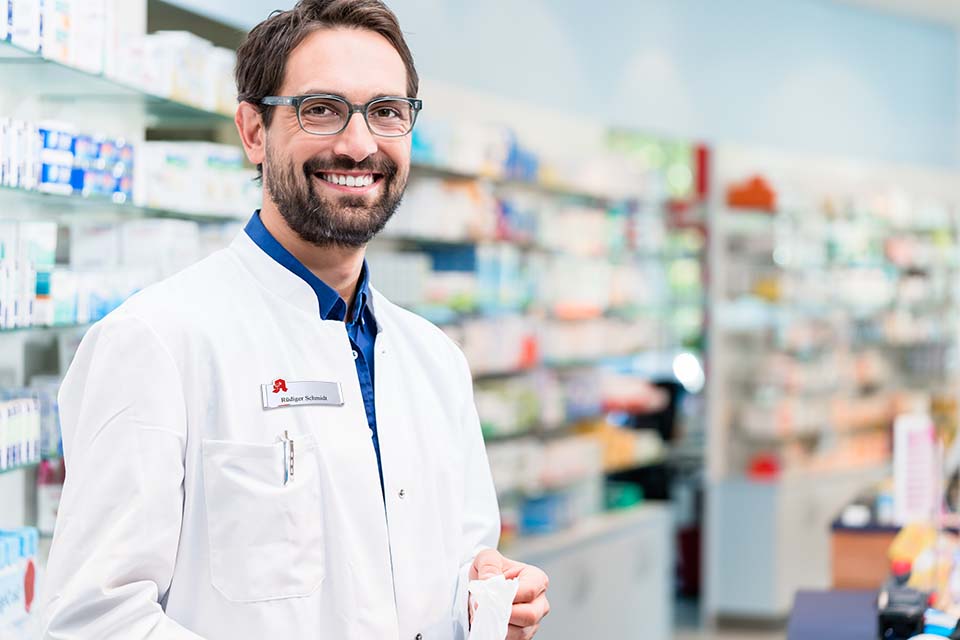 Specially made for you & Made in Germany!

Prestige motif badges, reasonably priced
Your name badges are produced at our factory in Ahrensburg with the benefit of our many years of experience in special industry solutions. Upgrade your pharmacy's image by wearing a quality badge name badge that emphasizes your profession.
Order pharmacy badges now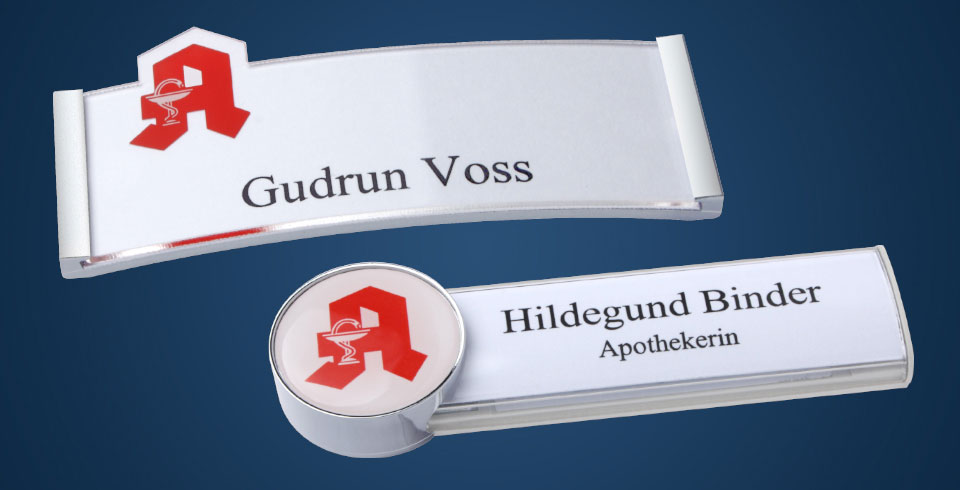 Subtle or eye-catching?
The choice is yours! We respect your individuality, and that's why we offer name tags for pharmacies with various design, printing and fastening options. How about the stylish, slightly convex polar® "plexi-contour" model, for example, which is printed with a striking pharmacy logo? Or perhaps skyline in a variety of shapes ranging from rectangular to oval? Or you could choose amigo® with a 3D effect pharmacy logo.
Order pharmacy badges now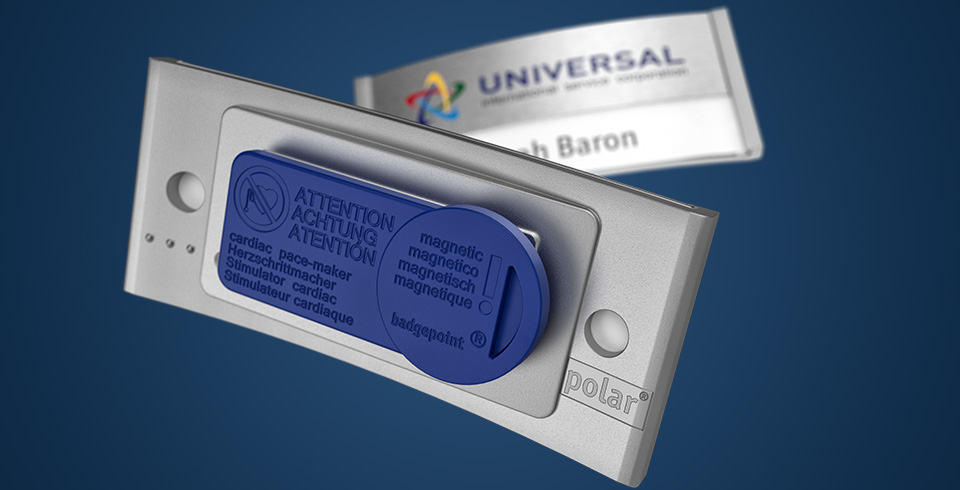 Fastenings you can rely on:

meticulous appearance for an expert impression
Fastening is another area where badgepoint® can offer versatile and trusted solutions. Our best seller (and the one that's most comfortable to wear) is the smag® magnetic system, only available from us. 95% of all customers choose this fastening as it is secure and kind to clothing and comes with a no- twist guarantee! Alternative fastenings available for people with a pacemaker fitted or a metal allergy: stainless steel snap lock pin, clip or combiclip.
See details on fastenings