With the polar® 35 name badge
you're getting the perfect
all-rounder!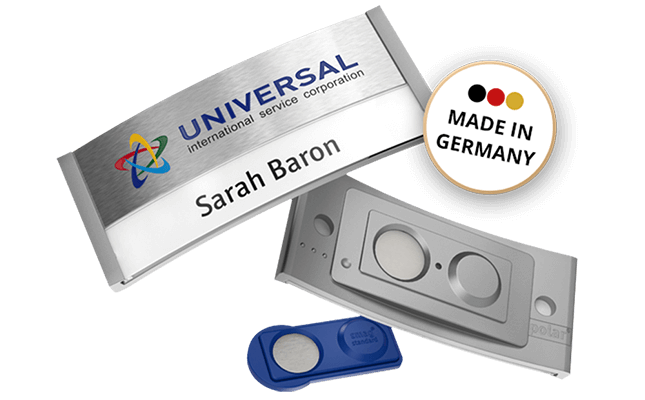 polar® 35 is our best seller, in a popular format.
Recommended retail price from just 2.72 €
Your benefits with polar® 35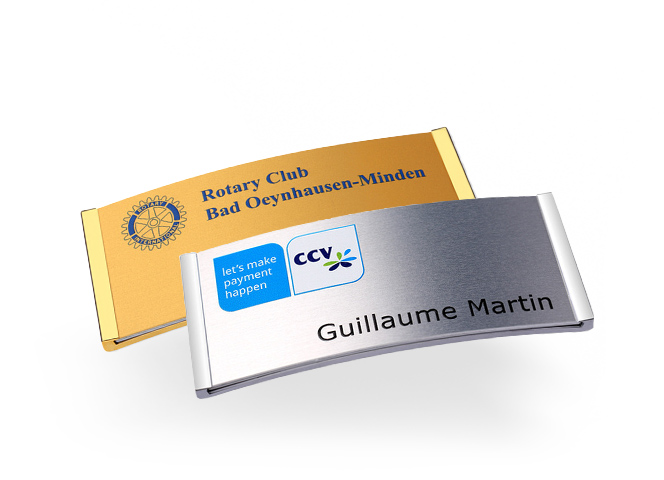 polar® metal name badges in gold or silver
Be wowed by the sophisticated appeal of this metal name badge: with the polar® alu-complete option, we offer printing in gold or silver of both your logo and name, in line with your personal requirements, on the aluminum front panel.
Buy now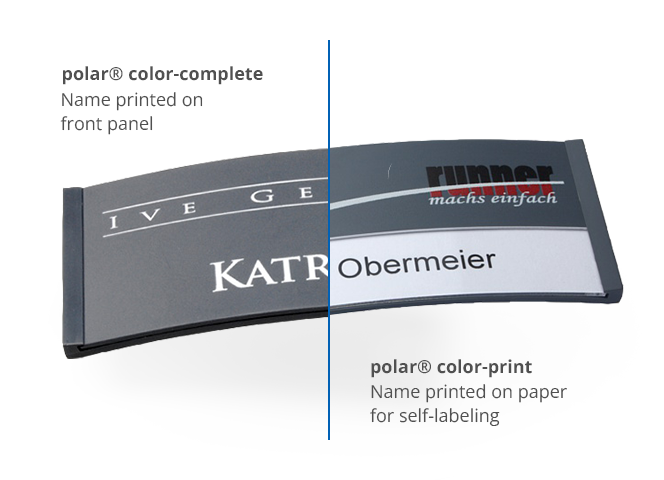 Names printed on paper or on the front panel
With polar® color-print, you have the flexibility to replace the names yourself. For a really high-end finish, choose polar® color-complete, where we print your name and logo on the front panel. Follow-up orders of as little as five units possible!
Buy now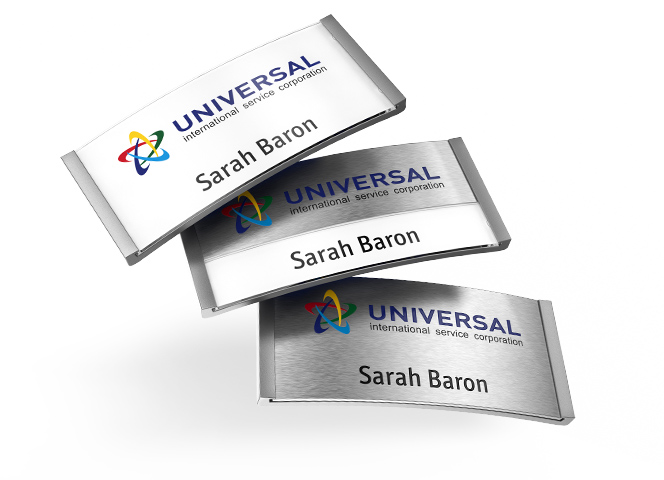 The polar® model is available in three convenient print options
polar® 35 for self-labeling offers full flexibility. If it's a hybrid solution you're looking for, we offer badges with a printed logo and interchangeable name cards. If you're after brilliant, professional lettering, choose the complete print option.
Buy now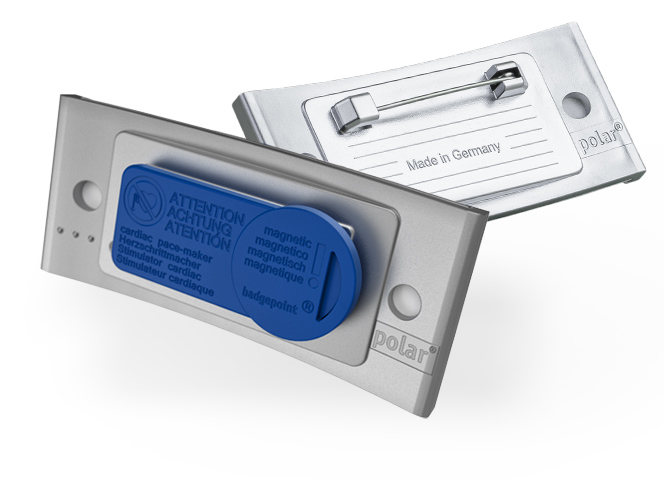 polar® 35 fastenings
Do what 95 percent of our customers do: fit your polar® model with the trusty, twist-proof smag® magnet! Alternatively, try a stainless steel snap-lock pin.
Buy now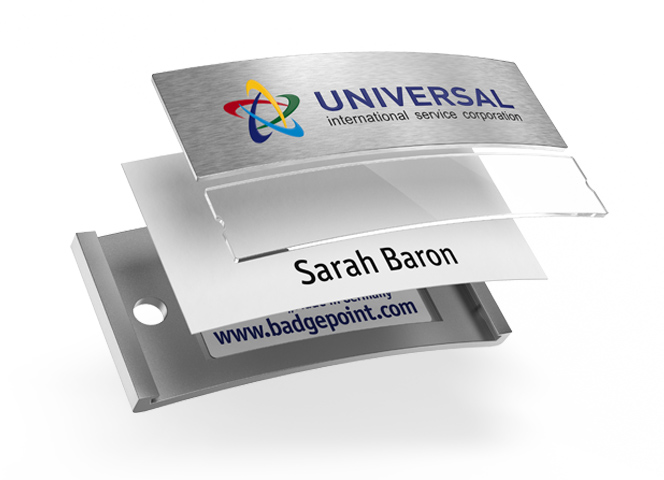 polar® 35 alu-print
With alu-print, your logo is printed in high quality on an aluminum front panel. Names can be customized using interchangeable card inserts. The plastic version is called color-print, available exclusively from badgepoint®!
Buy now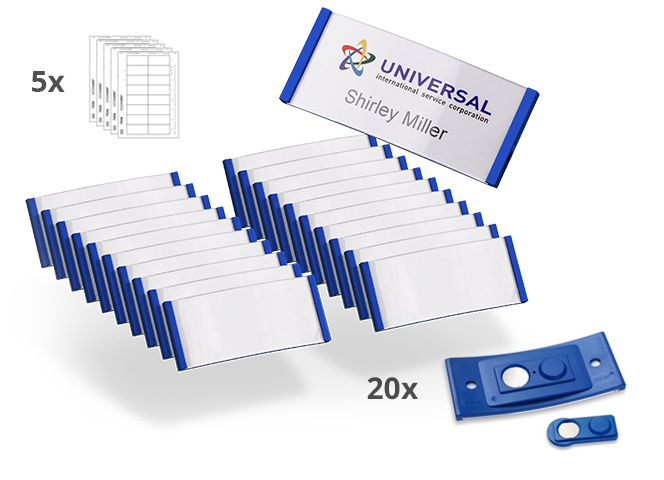 Complete polar® 35 sets
polar® 35 sets contain everything for immediate use: name badges, name cards, printing sheets for self-labeling and standard smag® magnetic fastenings. 24h dispatch available!
Buy now
polar® 35 at a glance
Neat, slightly convex design
Custom label online or design in full
15 colors in plastic, 3 metal versions
Magnetic or pin fastening
Option to self-label or have everything printed
Exclusive printed logo
Complete sets ready for dispatch in 24 hours
Designer service can be booked
Buy your name badge now
How do I assemble polar® 35 and how do I switch name cards?
polar® 35 consists of three parts: the name badge holder with its magnetic fastening, the name card and the transparent panel. The holder has a narrow edge on the left and right-hand sides.
In the case of polar® 35 classic for self-labeling, first insert your printed name card and place the transparent panel on top. It will click firmly into place. The inscription will look perfect every time.
polar® 35's smart design makes it easy to use!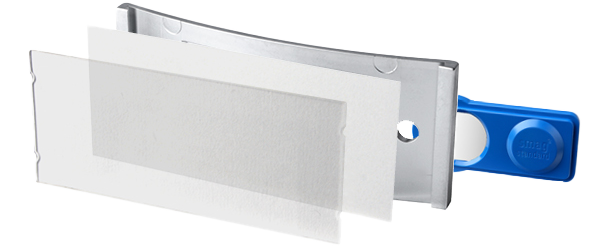 badgepoint® name badges are sustainable!
Print the name cards on printing sheets and then enjoy the flexibility to change names at any time
You can order additional transparent panels blank or pre-printed with your logo
Magnets can be ordered as an accessory in packs of 10, and you can switch between standard and extra strong as required